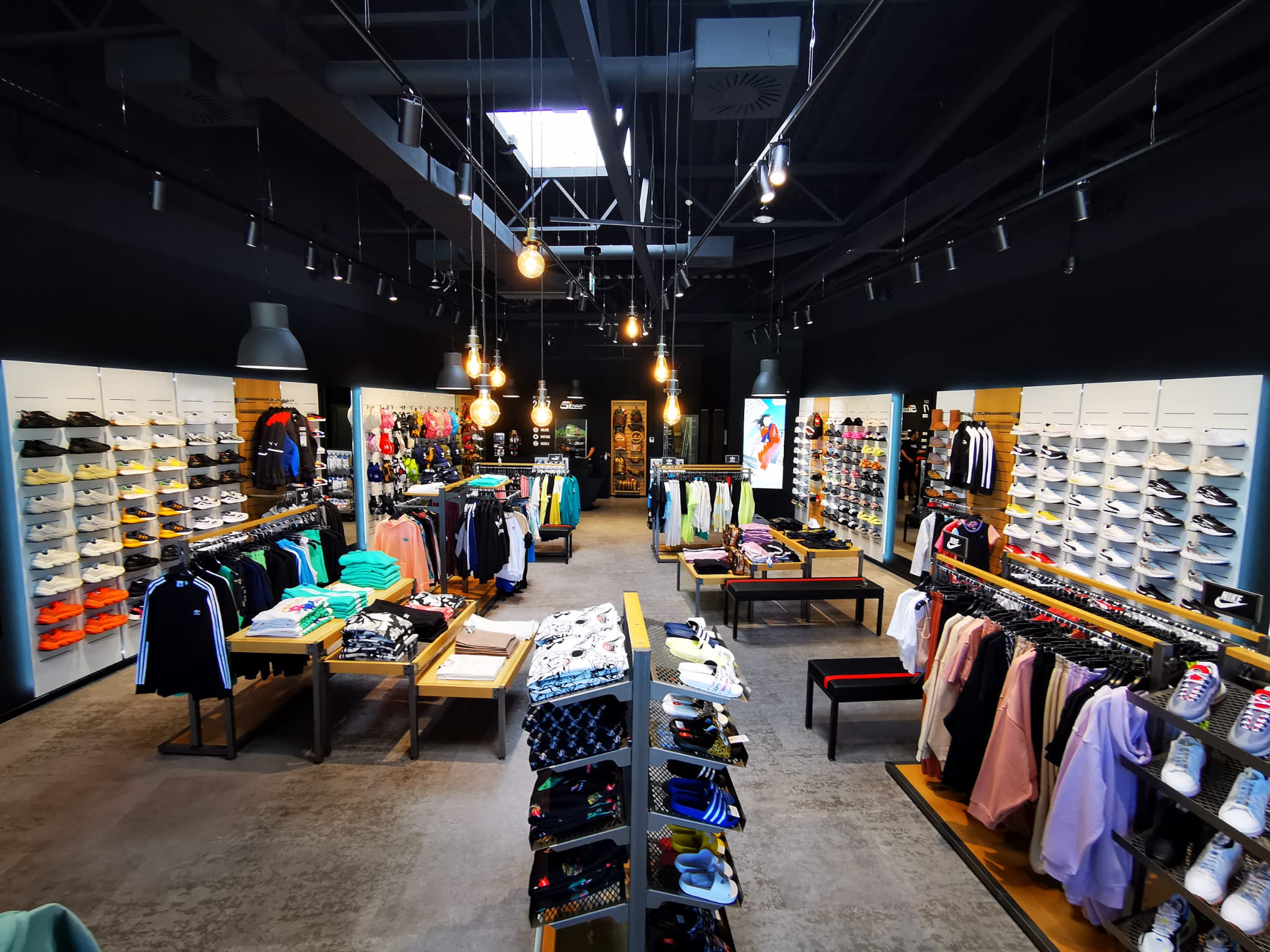 A new fashion destination for all streetwear lovers. Comfortable street style has a new name – Sizeer.
Trendy sneakers and everything for a perfect street style
A perfect combination of comfort and impeccable style, ready to grab your attention. Sizeer store at Supernova Mercator Nova Gorica shopping centre has all the latest trends in street fashion. The undisputable star are of course sneakers from popular brands, but the store fashion choices go beyond that. Style your new trendy sneakers with the most sought-after statement fashion items, like branded hoodies, joggers, T-shirts, sport jackets, and eye-catching accessories for sport activities and leisure.
Sizeer brings new collections as well as popular classics from popular brands like Nike, adidas, Reebok, Converse, Vans, Puma, New Balance, Lacoste, Ellesse, New Era, Timberland and many more. Discover fashion that inspires. If you are wondering where to buy trendy sneakers, Sizeer is for sure the right place for you. Find the perfect sneakers and create your unique urban style.
Sizeer urban fashion that inspires
Sizeer is a well-known European brand for street style and urban fashion that brings all the latest trends to streetwear lovers and sneakers afficionados. With quality and a vast selection of sport footwear, Sizeer inspires a large fashion audience in Poland and many European countries. The Sizeer retail chain has over 200 stores in 11 countries and now is available also at Supernova in various cities across Slovenia.
Sizeer offers only the best selection of streetwear, sneakers and fashion accessories for a bold and unique style. Always catching on the latest trends and urban zeitgeist, Sizeer embraces the new era and merges it with the quality of renowned world street fashion brands. For everybody, who love sneakers and comfortable yet trendy fashion, Sizeer creates new trends and brings them to the nearest street fashion store.