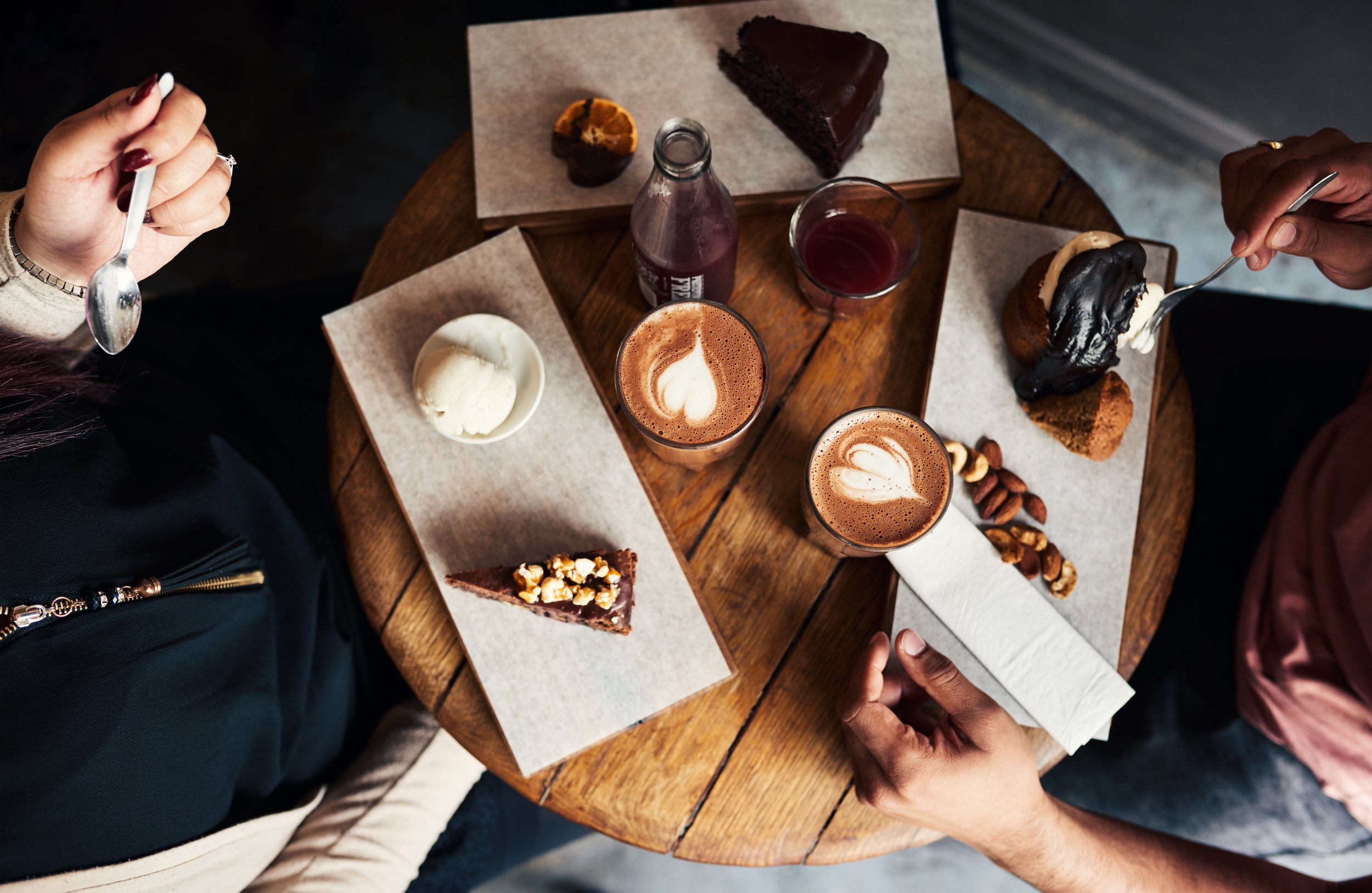 Caffe Caffe is a cafe with the highest quality coffee, teas and sweets. At the entrance to the Shopping Center Supernova, Caffe Caffe is full of satisfied customers, where they can rest while shopping.
Drink the best coffee in CAFFE CAFFE in Supernova Mercator Nova Gorica!
CAFFE CAFFE boasts a seasonal offer of pastries and ice creams, as well as friendly and quality service. According to the belief of loyal customers of CAFFE CAFFE, their coffee is considered the best coffee in Nova Gorica. The specialty of the offer is also the original kremšnita from Bled, which was ranked among the top 10 desserts in the world at EXPU in 2015. The local also hosts a permanent art exhibition by local artists Tatjana and Jane Korečič (mother and daughter), which creates a very special atmosphere in the ambience.
Everything on offer is homemade, made locally and fresh. Homemade ice cream made by themselves covers the range of natural, fruity ice creams and of course the ever-popular milk flavors. Fruit flavors depend on local, seasonal fruits. Their famous coffee is made on the basis of a 20-year tradition, roasted in Slovenia especially for their cafes. They also offer a wide range of milk, from rice, oats and coconut milk, so the cafe is also suitable for vegans. In addition to ice cream and coffee, they also offer boutique sweets and cakes: homemade cookies, fruit pies, mignons and custard.