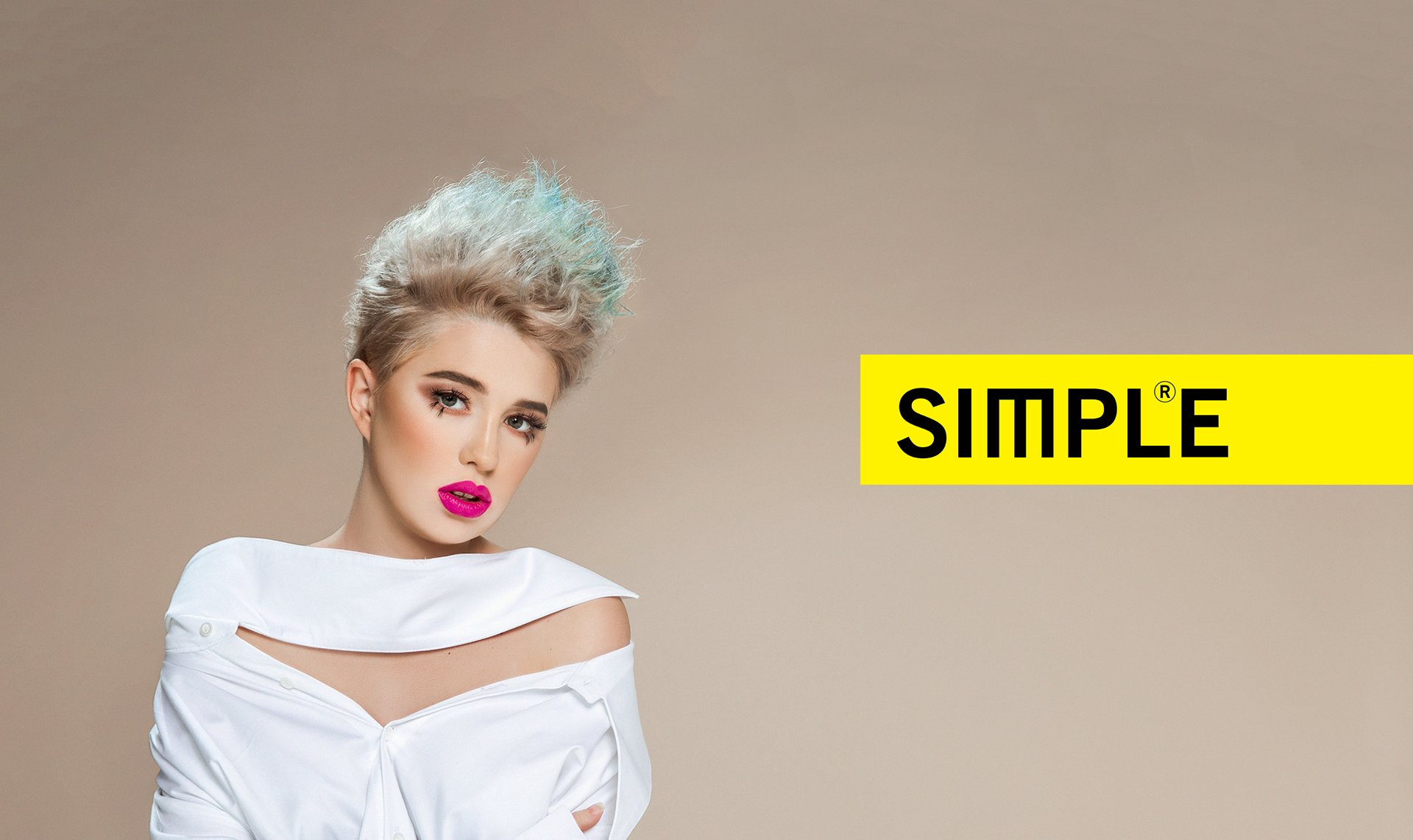 Well-groomed hair is definitely one of the things that concerns every individual, so at Simple Hairdressers they follow the philosophy of quality services at an affordable price.
The SIMPLE hair salon at the Supernova Mercator Nova Gorica is opened every day of the week, so you will never have a bad hair day!
The SIMPLE team is young and always follows the latest fashion trends, it's full of energy and fresh ideas, and is eager for new knowledge that results in most outstanding hairstyles. The hairdressers regularly upgrade their knowledge at professional seminars and regularly attend various fashion events such as fashion shows, presentations, recordings, seminars. They also created their 2017/2018 CITY SIMPLE collection hairstyle, for which they were inspired by the city, its energy and its variety of trends.
Their goal is to create various hairstyles for anyone that can adapt to the needs of the individual. In addition to haircutting, they also offer barber shop services, such as beard and moustache trimming and beard shaving. In their work, they use only high quality cosmetics from renowned brands, including Schwarzkopf, L'Oréal, Paul Mitchell, Artègo, Tailor's, Davines, which nourish hair and hair roots. Treat yourself with a SIMPLE hair treatment and your hairstyle will always be flawless.
Always at your best with Frizerski salon SIMPLE
The story of SIMPLE hair salons started in 2001 and has since grown into a well-established chain of hairstylists with over 30 salons in Slovenia and almost as much abroad. SIMPLE salons are located in shopping centres with a purpose – to save their clients time and money. At SIMPLE hair salons there is no waiting line, so everybody can get quick, quality and affordable hair styling services.
And because your hairstyle says a lot about you, SIMPLE is a great ally for your hair needs. Haircuts at SIMPLE hair salon always follow the latest fashion trends and techniques, but still remain easy to maintain at home with no special styling skills. Precise colouring techniques and styling tricks add to your hairstyle the "it" factor, refreshing your look and making you feel good in your own hair.